Possibly the best Pinot Noir in the (New) World




Dr Neil MaCallum left Oxford University with a doctorate in chemistry and moved back to his homeland, New Zealand, to work as a toxicologist – specifically researching marihuana. He started planting vineyards in 1979, with guidance from a soil scientist colleague, in the Martinborough region east of Wellington.
Deep alluvial gravel beds formed by two ancient rivers created the terrace where he planted initially gewürztraminer, sauvignon blanc and pinot gris. With cool autumns, low rainfall and a heat summation similar to Dijon, plus the cool maritime climate; the area was ideally suited for chardonnay and pinot noir. These were planted along with riesling, syrah and most recently viognier. By 1988 Neil was a full time winemaker with 30 acres and a production of 2,500 cases.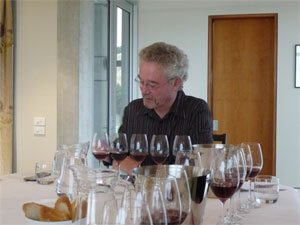 The pinot noirs are Davis clone 5 and the Swiss clone – Neil dislikes Dijon clones are he claims they ripen too early for his terroir. His syrah is the Chave clone Serein and his chardonnay is Mendoza – this oftens gives 'hen and chicken' results that gives complexity in the final wine as some berries are riper than others when pressed.
It particular wines he adds his own classification 'Amaranth'; this is Greek for flower of eternity and is to indicate wine that will age well and should be cellared.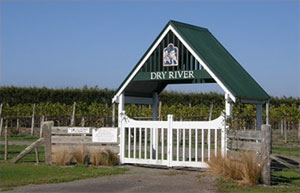 It's quite a bold statement for me to claim that this could be is the best pinot noir in the world. The best I have tasted are without doubt Burgundies but they are also the most inconsistent. How many times have I recommended a great Burgundy from a good producer in a fantastic vintage only for it to be thin, lean, lacking in depth or tight and closed up. Recommending Burgundy to customers is a tricky thing and often, as a sommelier team, when we find something that is drinking well at that moment and we push it until finished.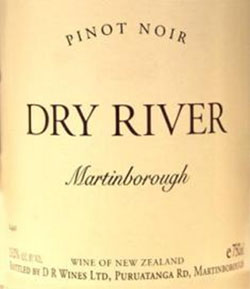 Not so with the Dry River pinots, every vintage I have tasted has been consistently great – they have the depth and earthiness of European wines due to the climate and a sweet black cherry liqueur mixed with meat and bacon fat from the New world. They are thrilling wines, but I fear they may not last as long as there Burgundian equivalents, a 2001 that I tried was beginning to fade.
Here are the notes for a tasting completed recently with Dr MaCallum –
2004 Chardonnay – 88pts – (25% new oak, barrel fermented with plenty of battonage)
Very clean lemon and citrus aromas, oak aromas gently integrated palate firm crisp and very mineral, citrus again – limes and passion fruit, clean and long.
2005 Chardonnay 'Amaranth' – 90pts
Nose richer fuller and fatter than 2004, pineapple and exotic fruits on nose, full bodied texture and ripeness with a crisp and clean mineral finish, very long length.
NB – 100-300 cases of chardonnay produced each year.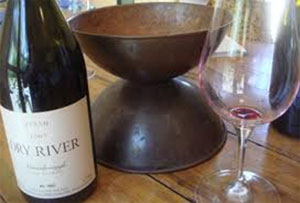 2004 Syrah – 86pts
Nose quite closed and tight, needs to be decanted. Cracked black pepper aromas, quite subtle. Some fig, prune, fruitcake and leather. Soft fruits on palate not a blockbuster wine with gentle oak and a very Rhône like character. Does lack some length.
2006 Syrah 'Lovat Vineyard' – 90pts
Spicy full and rich, fruitcake and pepper with big rich sweet blackberry fruit. More weighty new world style with some smoky hints and minerals; similar to Hawkes Bay syrah.
2006 Pinot Noir – 92pts
Very elegant nose superb harmony, rich and dark cherry liqueur with spice, baconfat and earthiness. Palate smooth silky and restrained, like polished mahogany very refined, concentrated and rich yet elegant. Very long length. Amazing
NB – 450 to 1,100 cases produced per year of pinot noir.
Corney and Barrow are the UK agents for Dry River.