Welcome To My Website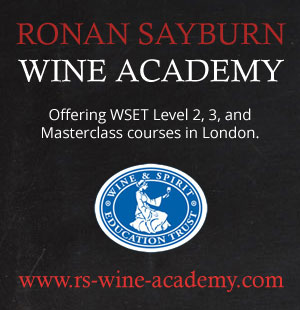 Here I hope to provide a wealth of information to anyone wishing to improve their wine knowledge, participate in Sommelier competitions or enter the Court of Master Sommeliers wine courses with the ultimate aim of passing the Master Sommelier exam.
These are a selection of notes, examples of question papers and advice that I have collected over time with help from friends and colleagues.
Plus there is a collection of articles and tasting notes that I hope you will find of interest.
This website will be developed over time to include a selection of wines to buy and a wine/Sommeliers forum, so keep coming back to see how it progresses.
Regards
Ronan

Latest Blog Posts
Posted on April 7, 2012 by Ronan




I think this is a great site with some great articles.
Posted on April 1, 2012 by Ronan
Beautiful maps of the vineyards of Burgundy – a great site.
Ronan's Testimonials...
"
Ronan Sayburn was one of the first true Sommeliers who welcomed me into Sommellerie over 10 years ago, opening his door to share his knowledge and assist in developing my sommelier skills whilst working in Michelin starred establishments. He has been a direct influence in my professional development and wine studies including national and international sommelier competitions. His willingness to assist and support anyone with a true desire to further themselves in the hospitality industry is effortless, and one which echoes across the UK and abroad through world-wide recognition and respect amongst his peers and leading industry figures.

Matt Wilkin M.S., UK Sales and Marketing Director, H2Vin Ltd.
"